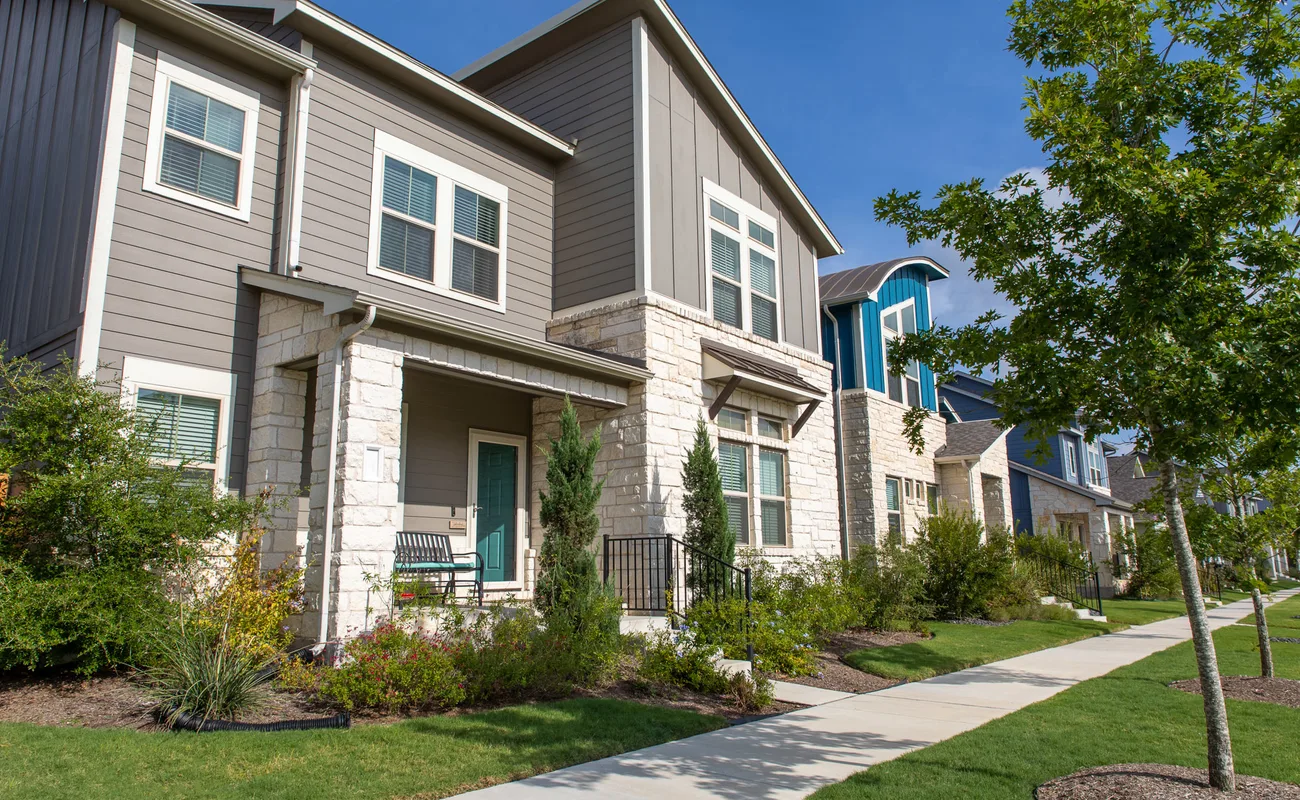 Homegrown Highlights
Wonderful Stories Rooted in Our Community

If there's anything we've learned over the past year, it's the importance of home and the people who make you feel at home. That's what inspired us to create Homegrown Highlights, a collection of stories that highlight the wonderful people in our community. We hope these stories serve as a reminder of all the good we're surrounded by each day.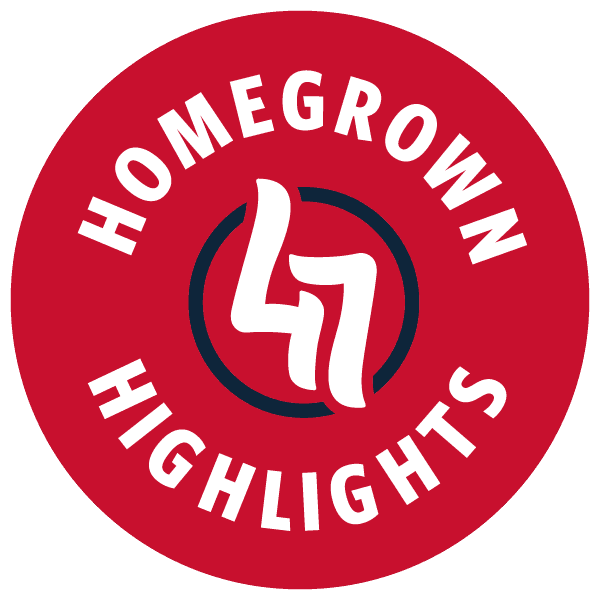 Brandon
Brandon lives in a Townhome with his partner Jeff and two dogs, Berkeley and Toby.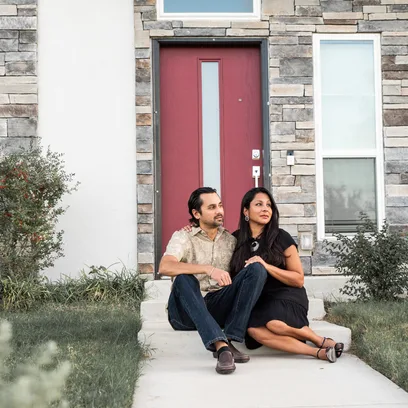 Shabana & Rohit
Living in Goodnight Ranch since 2019, Shabana and her husband, Rohit were drawn to Goodnight Ranch because it is surrounded by nature and parks.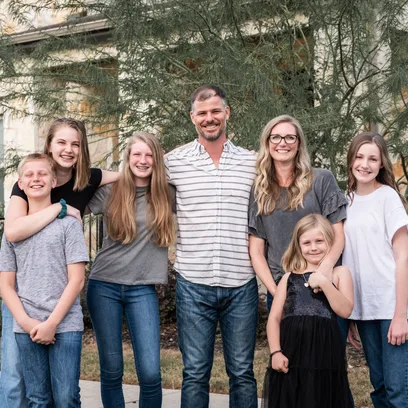 The Phillips Family
Lance, his wife, and 5 kids have called Goodnight home since 2018. They also have been baking their 15-year-old recipes for their local business, Teal House Coffee & Bakery, located next door to the community.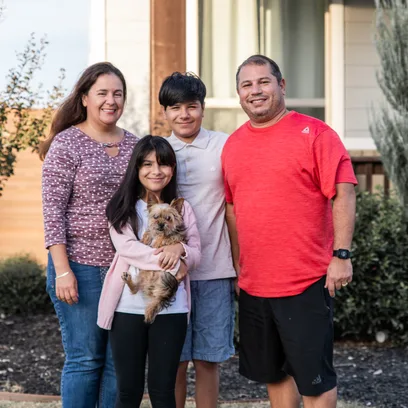 Angel & Family
Angel had always wanted to live in a master-planned community, and when he heard about Goodnight Ranch, he knew it was a perfect match.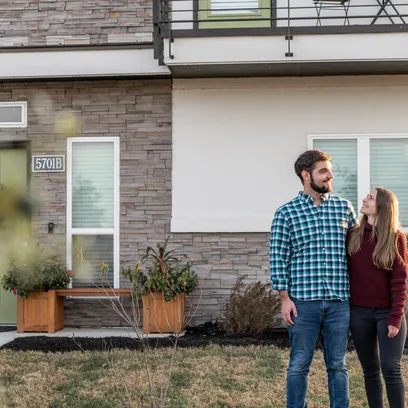 Samantha & Taylor
In becoming an Austinite, Samantha & Taylor discovered their love for spending time outdoors. That inspired their move to Goodnight Ranch, where they live in a duplex.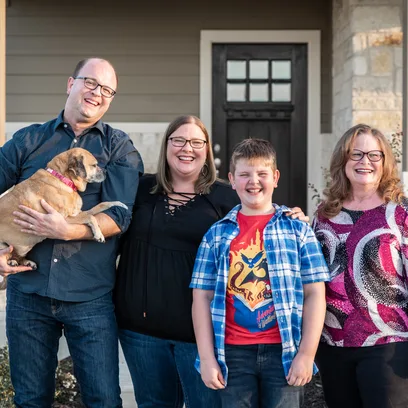 Kimberly, Coach & Family
Since moving to the community in April, Kimberly, Coach and their family have made the most out of their new home living space.
If you are interested in being featured in our Homegrown Highlights project, please reach out to us.
Email: CB@LookThinkMake.com
Interested in moving to Goodnight? Meet our builders!