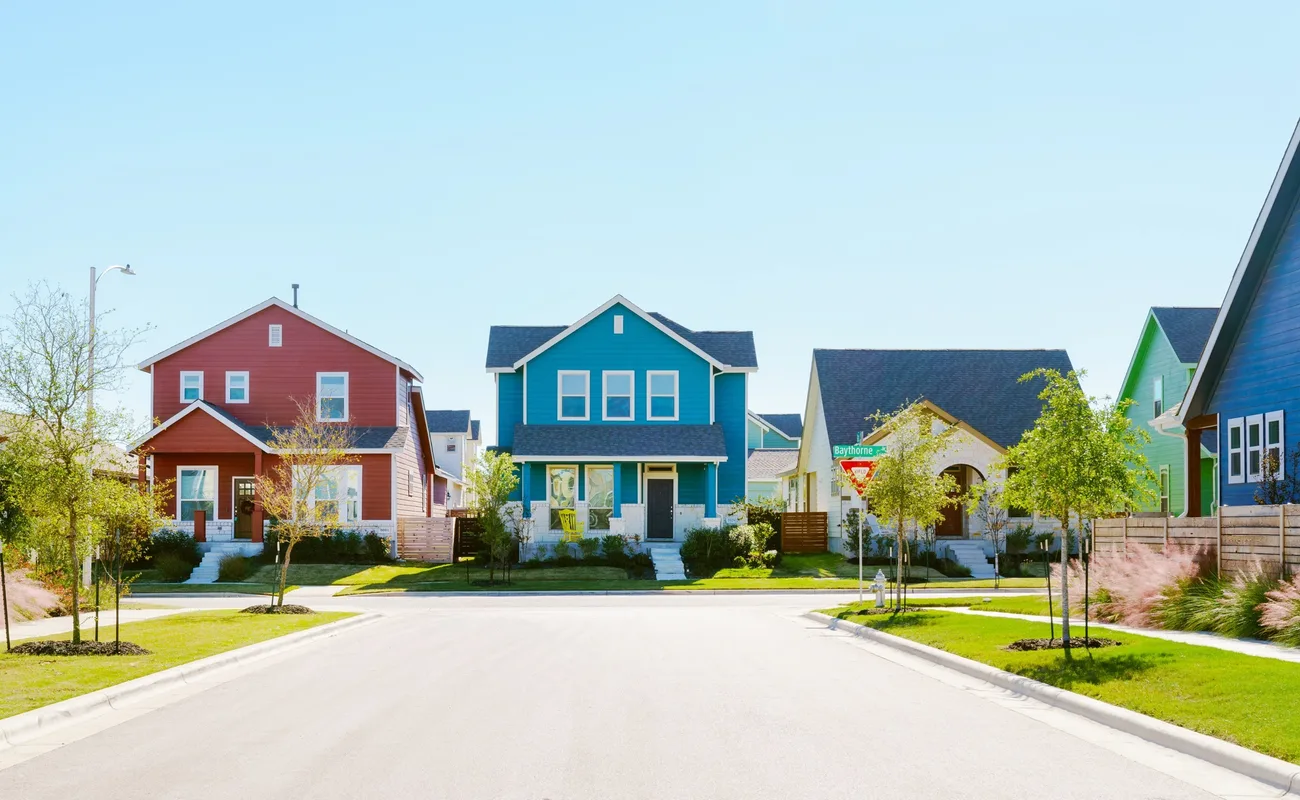 Imagine a community abundant in nature, neighbors, and newfound favorites. Good days and nights begin at Goodnight.
Welcome to Goodnight Ranch, a tight-knit, mixed-use residential community located in Southeast Austin. Our modern homes are nestled between tree-lined streets, convenient amenities, and wide open green spaces, creating both a connected hub and an everyday escape. There's nothing better than watching the day's sunset on Goodnight Ranch.
Hey, hi, howdy.
We're so excited to be growing at Goodnight Ranch.
What was once 700 acres of farmland has been reimagined into a buzzing, diverse residential community in Southeast Austin. There's a place for everyone in our neighborhood, with plenty of options for single-family homes, duplexes, townhomes, apartments, and even active senior living. Pair that with a host of amenities and a whole lot of friendly neighbors, and you've found your "home sweet home."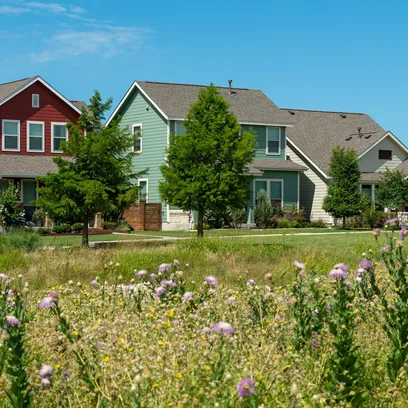 Our Homes
Homes built for today, tomorrow, and beyond.
When we say "welcome home," we really mean it. Our experienced, highly-reputable builders make sure your home is just as warm and cozy as it is well-crafted. We offer a unique mixture of single-family homes, duplexes, and townhomes – all which fuse creative design with quality materials to inspire day after day, year after year.
View our Homes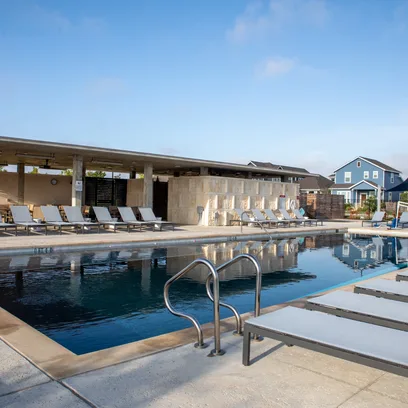 Our Amenities
Amenities built with "awesome" in mind.
Across more than 700 acres, community parks, meandering trails, pools, ponds, and private back yards give our community ample space to relax and play. Whether you're looking to cool off in the community pool, take Fido for a walk on the hike and bike trails, or have a family picnic in a pocket park, you've chosen the right playground – and place – to call home. Our amenities are fun, fresh, and ready for you to enjoy.
Explore Amenities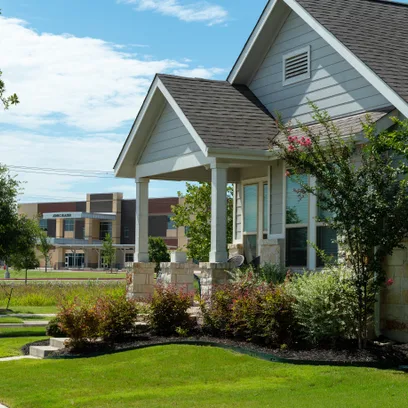 Our Location
A location already full of life.
There's lots to tell you about our location. To start, we're neighbors with one of Austin ISD's best elementary and intermediate schools. We're also right next door to Onion Creek Park, one of the largest metropolitan parks in the city, as well as McKinney Falls State Park, where you'll find the best spot for hiking, camping and biking. And to top it off, we're just 8 miles from downtown.
We're adding more urban conveniences to our community with every new phase.
Learn More on Location