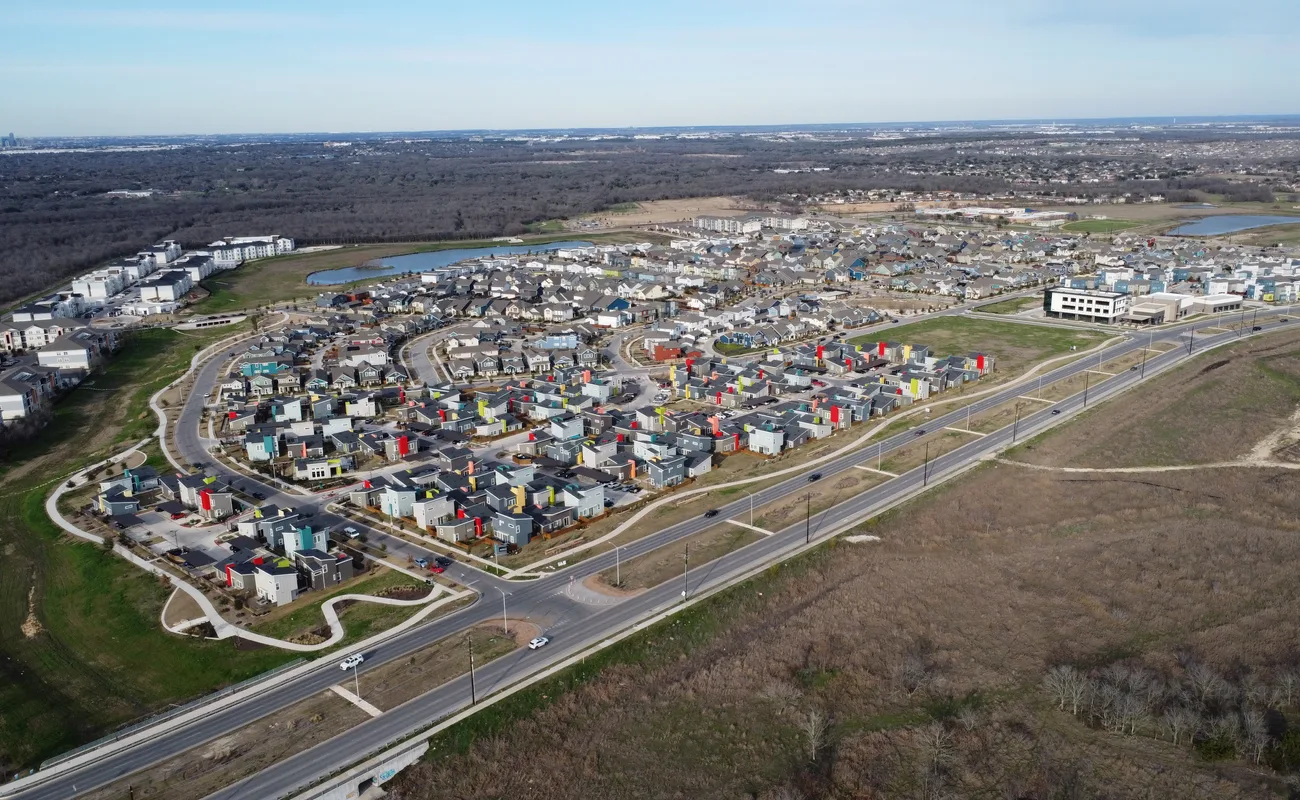 We are open for business.
Beyond homes, Goodnight Ranch is a complete community that provides residents and the larger neighborhood with services and businesses that support well rounded living. Health care, retail, and transportation services are all here or coming soon to Goodnight Ranch.

beyond your home and yard. With conveniences right down the street, it's no longer a chore to go
Everything just outside your front door.
As a mixed-use community, Goodnight has been designated special mixed-use zoning rights by the City of Austin to allow businesses to become a part of the Goodnight story. Goodnight Ranch is fulfilling our promise to offer residents and surrounding neighbors access to schools, public transportation, parks, retail, and much more.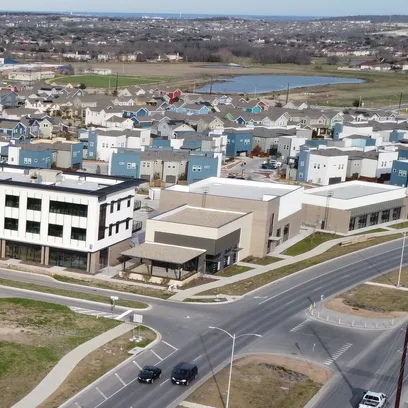 The Ramble
The Ramble, located on the corner of East Slaughter and Goodnight Ranch Blvd, features 31,000 square feet of retail and office space and will provide residents and community neighbors services just a short walk or bike ride from their homes.
Micasa Dental and other retailers are anticipated to open in 2024.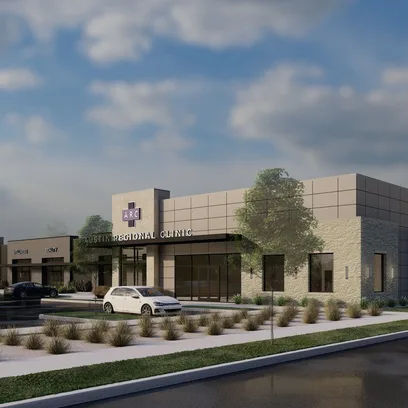 Austin Regional Clinic
Healthcare right next door
ARC Goodnight Ranch, located in the community at the southeast corner of Vertex Boulevard and Slaughter Lane, will feature 18 exam rooms and an onsite lab with Family Medicine and Pediatric services beginning in early 2024.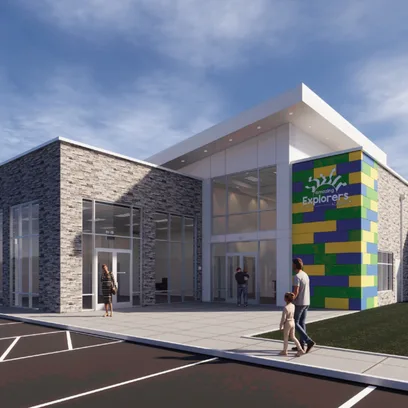 Amazing Explorers Academy
Early education that's easily accessible
This nearly 12,000 square foot child care facility expands the education offerings for our community. Amazing Explorers Academy is devoted to fostering a nurturing environment where little minds open up and develop lifelong learning skills designed to inspire, connect, and engage the great minds of our generations.
Stay tuned for updates on an opening date.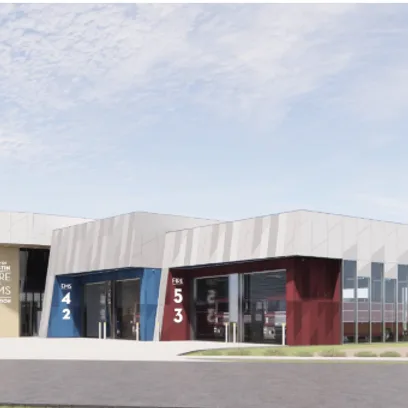 City Services
Partnering with the City of Austin to serve our community.
Transit and public safety services from the City of Austin and Travis County are coming to Goodnight Ranch. To serve the growing population in booming southeast Austin,

CapMetro has begun design of Goodnight Ranch Park & Ride station. This station is the southernmost stop along the 14-mile Pleasant Valley Road corridor, providing a north-south route east of I-35 which connects the Mueller neighborhood of northeast Austin to Goodnight Ranch.

Austin Public Works, the Austin Fire Department, and Austin-Travis County EMS have broken ground on the Goodnight Ranch joint Fire/EMS station providing faster response times for our larger community.
Convenience Right Next Door
It's nice to know all the little details that make a place special, but it's important to check out the big picture too. View the below map to explore all the lovely elements of Goodnight Ranch and discover all of the exciting changes to come.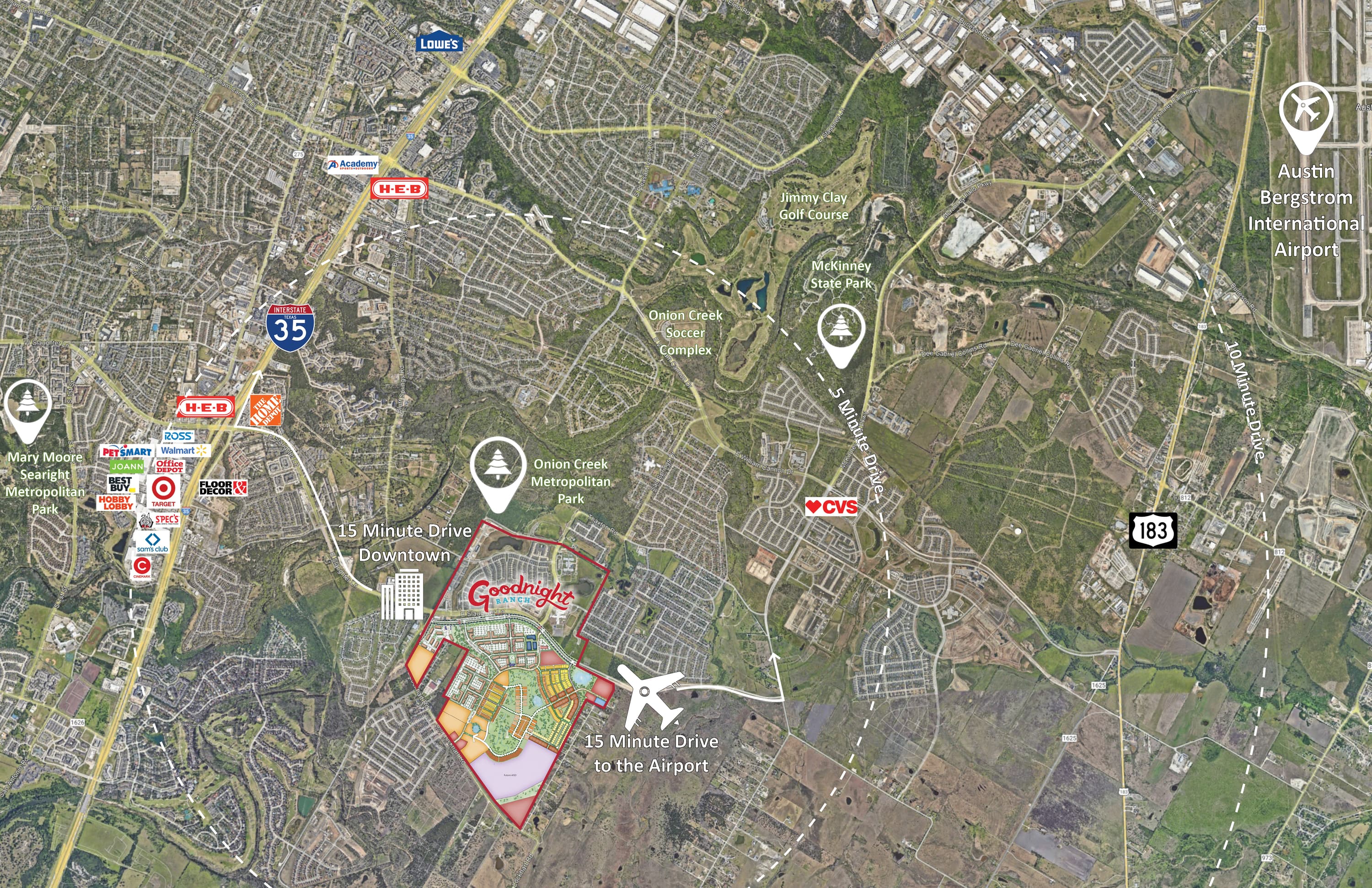 Leasing Contact
For more information about The Ramble and other commercial opportunities at Goodnight Ranch, please visit this website.