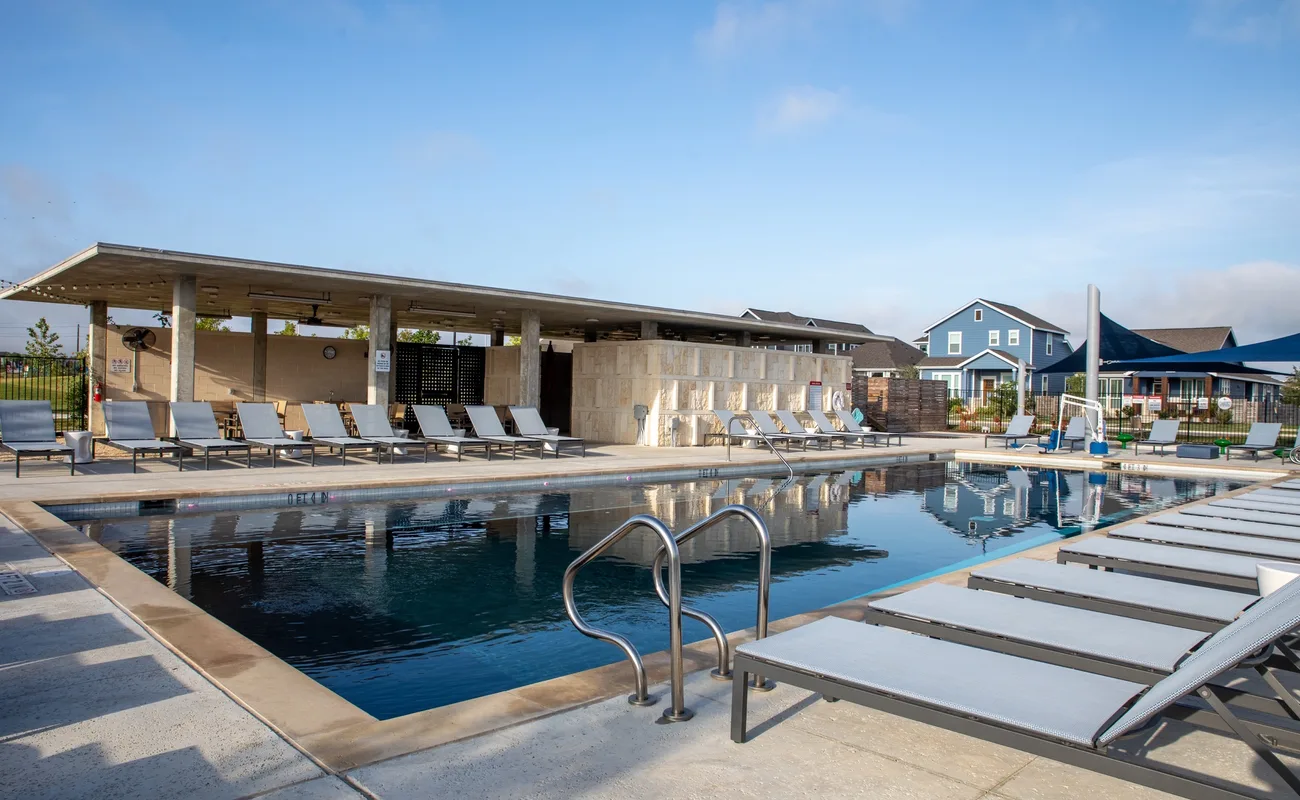 Amenities
Where fun is your nextdoor neighbor.
Adventures, activities, amenities, oh my! When you live at Goodnight Ranch, you get to enjoy lush trails, lively parks, a refreshing pool, quaint ponds, and everyday conveniences — all just steps from your front door.
musings on family recipes with your favorite neighbor at the pool lead to a talk on health food followed by an invitation to go cycling next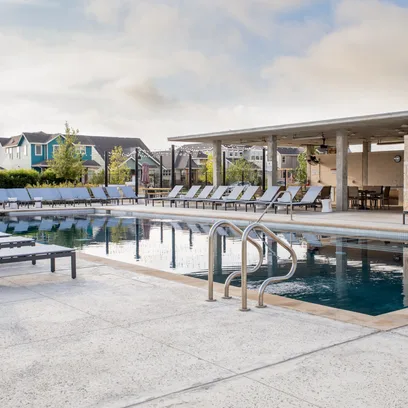 Community Pools
Goodnight Ranch loves making a splash. It's our favorite way to beat the heat of the Texas summer!
Whether you own a single-family home or live in our of our rental communities, every Goodnight resident has access to a refreshing community pool. Celebrate your little one's birthday or spend a lazy Saturday under the sun; the options are endless.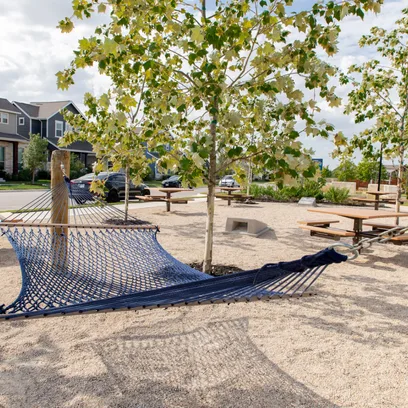 Community Parks
Have you ever stumbled upon a pocket park? These creative play spaces are sprinkled throughout the Goodnight community to invite neighbors to spend more time outside. It's a great spot for families and friends to enjoy picnics, hammock hangouts, cornhole, and more.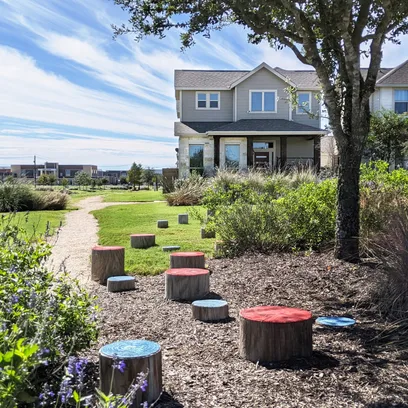 Onion Creek Metro Park District: In-District Trails
Our In-District trail system is made for walking, jogging, biking, and moving around our community. Looping the entire community, the trail connects residents to each other, our schools, neighborhood services, and direct access to Onion Creek Metropolitan Park. In addition to providing much needed outdoor spaces for our community, we are also caring for our environment. Many of these greenbelts are seeded with native grasses and wildflower seed to reduce water consumption and provide natural habitat.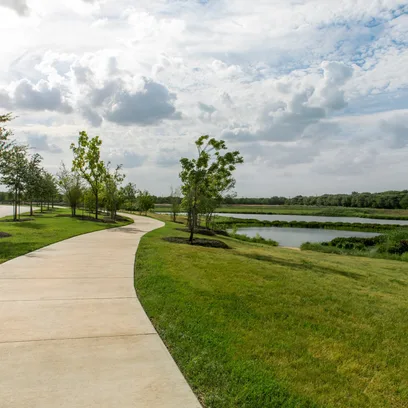 Onion Creek Metro Park District: In-District Ponds
In addition to the trails and greenspaces provided through the OCMPD partnership, our community ponds add even more refreshing scenery to the Goodnight Ranch neighborhood. These ponds make Goodnight Ranch a healthier community that is even more resilient to Central Texas's unpredictable weather. Not only are they vital to our community infrastructure, they provide a space to relax, to bird watch, race miniature sailboats, to take in breathtaking Texas sunset, or simply to pass the time enjoying nature.